Engineers of the Russian brand "KAYMAN" are constantly searching for new ways to improve their equipment day after day. At the most important event for specialists in the industry of Horecа, PIR EXPO 2020, visitors were presented with both brand new models and already beloved bestsellers.
The brand has announced a new range of induction cookers, which will be available for sale in 2021. The professional components of the equipment are impressive!
- 4 heating zones.
- Powerful burners
- Reliable power cookers with diode bridge 35 A IGBT (made in Japan).
- For efficient heat removal, an enlarged radiator is installed. It allows the power cookers to work in a professional kitchen for a long time and stably.
- Additional cooling: two high-performance fans.
- Induction coil with improved energy transfer.
- Convenient control system.
- Stainless steel case.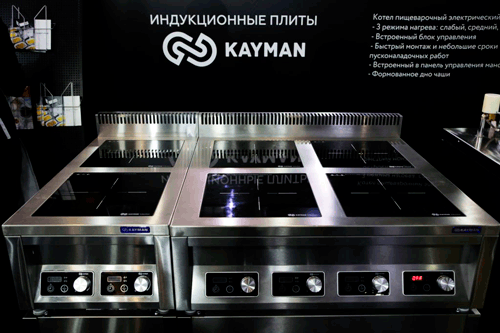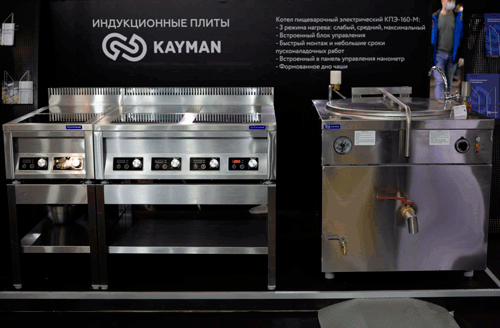 And already this year, improved neutral equipment is available for order: now there are no slants in the frames of tables, baths and racks.
This allows you to significantly save time during assembly and reduce the likelihood of incorrect assembly of the structure. At the same time, the strength characteristics remain the same. Fasteners are fixed on the exhaust rivets without using a wrench. Now you only need a screwdriver!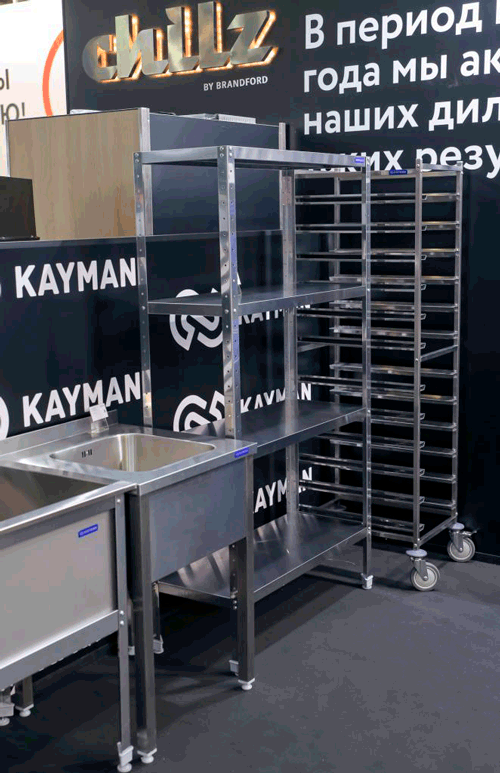 KAYMAN's bestseller, the electric cooking boiler KPE-160-M, was also at the center of the events. This model is always in high demand in professional kitchens due to its versatility: cooking the first, second and third dishes, as well as cooking vegetables.
Pay attention to the cooking capacity of the boiler "KAYMAN": it's made of stainless steel, there are no weld seams. This allows you to quickly and easily clean the container and avoid burning food.
The brand team is always looking for inspiring and productive ideas. And the stand of KAYMAN was able to demonstrate this clearly.
Our main task is to develop reliable and durable equipment, for which customers always return!
See you at the next PIR EXPO-2021!