Evgeny Saprykin about the planetary mixer Hamilton Beach CPM800-CE: "Powerful, reliable, roomy"
Professional desktop planetary mixer CPM800-CE from Hamilton Beach has collected all the best that representatives of this segment have. We asked ambassador Evgeny Saprykin to tell about the features and advantages of this model.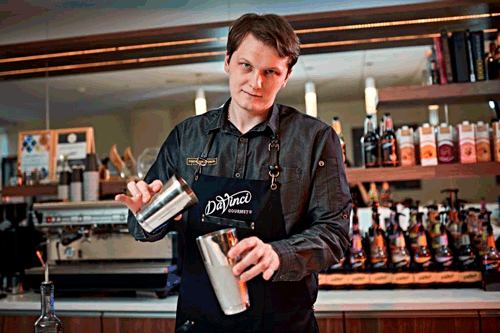 Eugene, desktop planetary mixer Hamilton Beach CPM800-CE, is characterize by high functionality and power. For which catering organizations would you recommend it?
- I would recommend CPM800-CE to all catering organizations that require a desktop planetary mixer with a bowl volume of up to 8 liters. This model is professional and meets all the requirements of chefs and confectioners. It can be a large restaurant with its own pastry shop, a small workshop for the production of sweets for a coffee shop or home cooking with cakes to order. In addition, it successfully passes the test for whipping 1 egg-white.
Is it right for organizations with increased traffic?
Of course, this mixer has an increased margin of safety, a powerful engine and many speed modes. Everything is made of high-quality materials. Also a 2-year warranty. Its capabilities are limited here only by the size of the bowl.
The mixer has a pulse mode. What is it?
This function allows you to force the mixer to run at high speeds for the required period.
What is its noise level?
The noise level is at the level of the best analogues on the market and depends on the whipping product.
What is the main advantage of this device?
Compared to the main competitors the main advantage is a powerful engine and an increased bowl 8 liter.