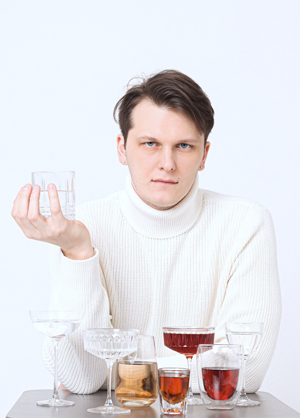 Hamilton Beach Brand Ambassador Evgeniy Saprykin will tell us about the new HBH550-CE blender.
Evgeniy, the new model of the HBH550-CE blender is an improved analogue of the successfully proven HBF500-CE. What are the advantages of the new model?
The new model has enough advantages, but the most important thing is a new motor. Also a completely new blender bowl that has a lid open sensor added to prevent the blender from operating without it or with an improperly installed lid.
Besides cocktails, what kind of dishes can this model make?
Of course, you can make cocktails with this model; it will cope with ice and other ingredients. But its direct purpose is to prepare dishes, soups, sauces and many culinary delights from chefs. A powerful motor and speed variator helps to cope with all tasks, which allows you to precisely adjust the speed for a particular product.
How many speeds in a blender are optimal for successful work?
The cooking process requires multiple speeds as each dish is whipped and achieved the desired consistency at a certain 2 speed. Thereby the speed variator helps to regulate the speed and achieve the best result.
Sure Grip legs are declared in the model, why are they comfortable?
These legs present a special technology that allows the blender to stand still and do not move on the surface on which it is installed. They also make it as stable as possible.
Hamilton Beach products are famous for their innovation. What options will help the bartender work fast and productive?
As for the bar line of blenders, this is undoubtedly the setting of programs and quick buttons for calling these programs. They allow the user to preset the cycles for drinks and do not waste time choosing a mode and setting a timer. These functions are also available on blenders HBH 750, HBH 850, HBH 950.
The author's recipe for the Sqroppino cocktail from Evgeniy Saprykin.