We are pleased to inform you that the long-awaited professional induction cookers of the PI series have been added to the range of the Kayman brand. Models with 2, 4 and 6 burners are available to order, as well as a special WOK cooker for a deep frying pan.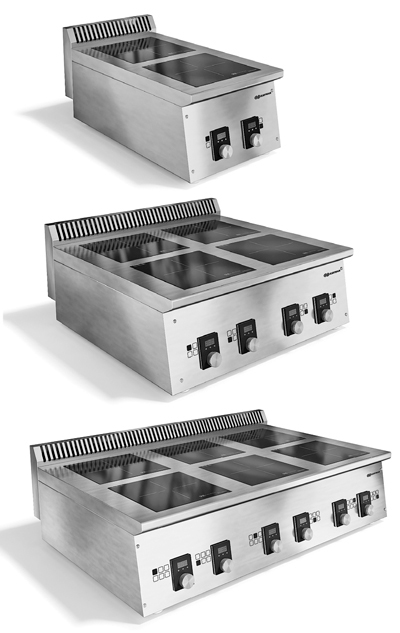 SPECIFICATIONS
ADVANTAGES OF THE NEW "PI" SERIES OF KAYMAN INDUCTION COOKERS
Impulseless operation of burners from the first to the ninth mode.
High load on glass (up to 50 kg.) And additional metal dividers for greater weight.
Durable glass-ceramic 6 mm thick, easy to clean.
Protecting the cooker from using non-induction cookware.
Additional protection of the power unit, fuse against incorrect connection and voltage surges.
High performance cooling system for harsh environments.
Filters on the cooling system to protect the electronics from contaminated air.
Products are supplied assembled.
Also these models include stainless steel stands.
KAYMAN induction cookers are time-tested high quality solutions!
| MODEL | DIMENSIONS | NUMBER OF BURNERS | POWER OF BURNERS | KW. POWER | KWT. VOLTAGE | V. WEIGHT, KG |
| --- | --- | --- | --- | --- | --- | --- |
| ПИ-2-12 | 400x760x375 | 2 | 2x3,5 | 7 | 380 | 41,4 |
| ПИ-4-12 | 800x760x375 | 4 | 4x3,5 | 14 | 380 | 73 |
| ПИ-6-12 | 1200x760x375 | 6 | 6x3,5 | 21 | 380 | 90 |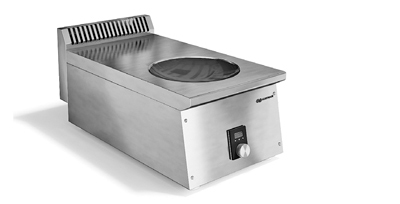 | MODEL | DIMENSIONS | NUMBER OF BURNERS | POWER OF BURNERS | KW. POWER | KWT. VOLTAGE | V. WEIGHT, KG |
| --- | --- | --- | --- | --- | --- | --- |
| ПИ-1-12 | 400x760x375 | 1 | 6 | 6 | 380 | 39 |
SUPPORTS FOR INDUCTION COOKER SERIES PO-22
| MODEL | DIMENSIONS | PURPOSE |
| --- | --- | --- |
| ПО-22/0407 | 400x700x550 | PO-22/0407 400x700x550 For plate PI-2-12, PI-1-12, neutral module |
| ПО-22/0807 | 800x700x550 | PO-22/0807 800x700x550 For PI-4-12 plate, neutral module |
| ПО-22/1207 | 1200x700x550 | PO-22/1207 1200x700x550 For PI-6-12 plate, neutral module |